The Best Artisan Keycap Creators
These are our top picks for the best artisan keycap creators for 2022.
Mugen Keycaps
Mugen create video game themed resin keycaps.
See More: Mugen Keycaps on Amazon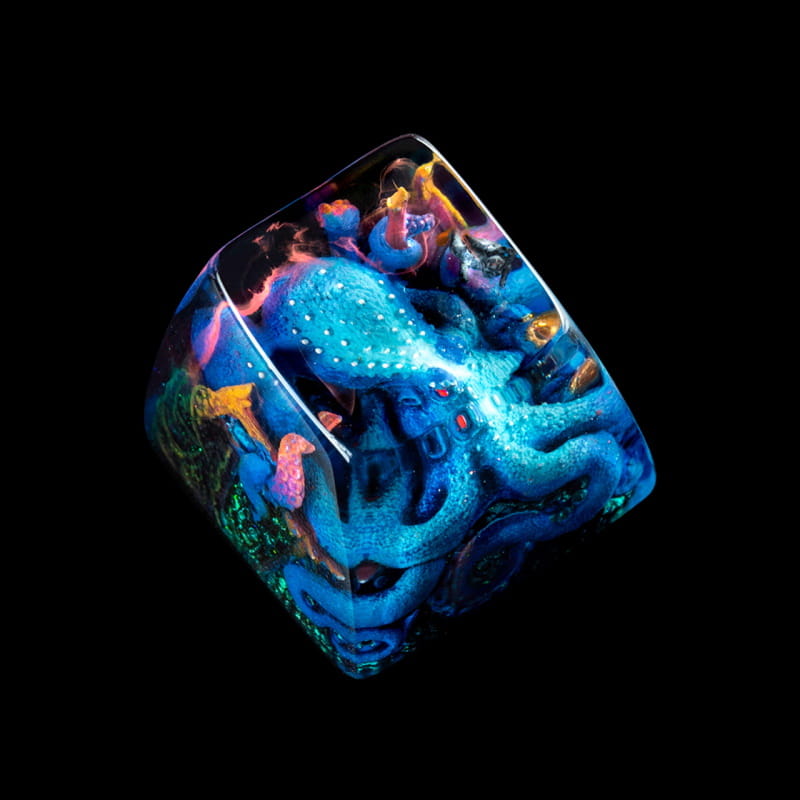 Dwarf Factory
Dwarf Factory produce highly detailed artisan keycaps featuring hand-painted scluptures inside a resin cover. Each keycap is unique and one-of-a-kind.
See More: Dwarf Factory Official Store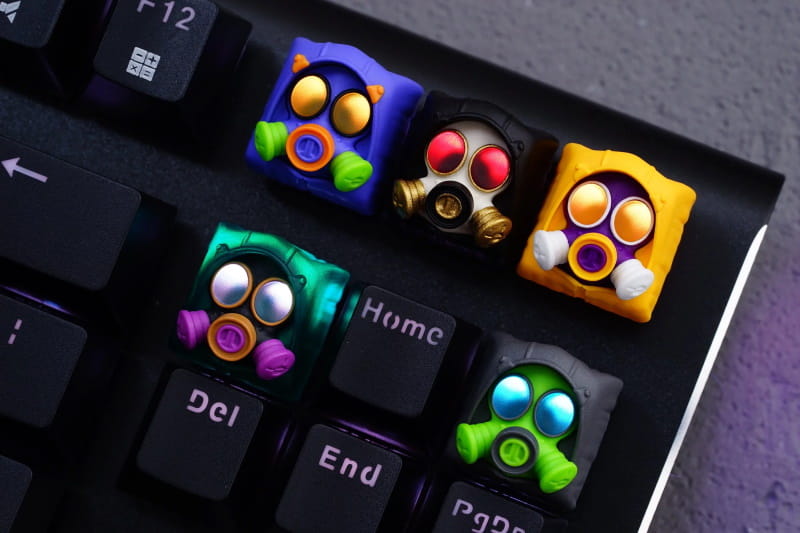 Hot Keys Project
Hot Keys Project produce handmade resin keycaps in eye-catching neon colors, with translucent features that are oddly reminiscent of the Mighty Max toy series from the 1990s.
See More: Hot Keys Project Official Store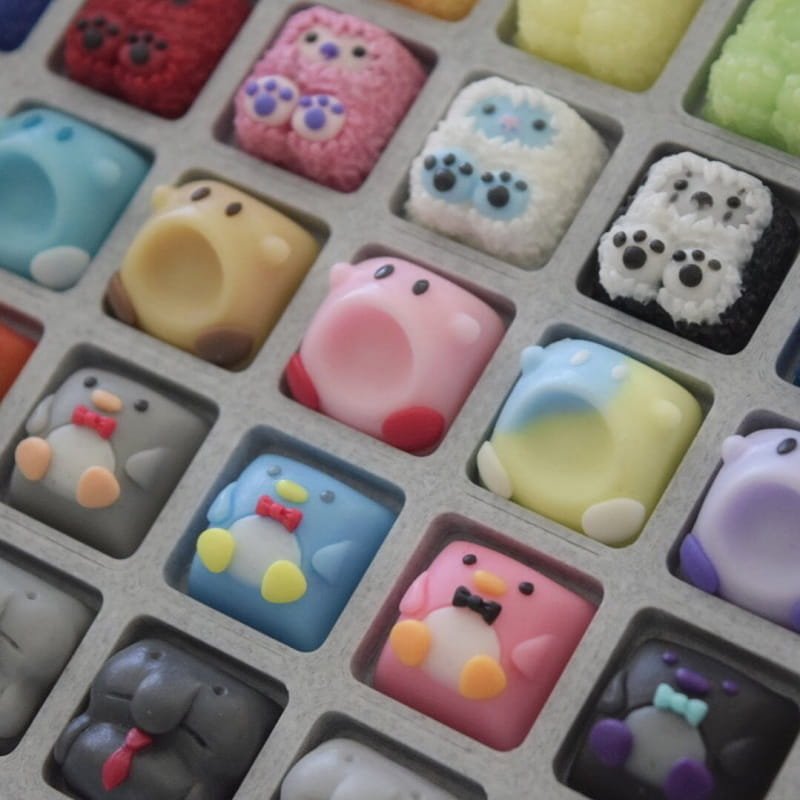 Tinymakesthings
Tinymakesthings is a keycap artist that creates bespoke handmade keycaps from resin and clay on a commission basis. Watch Tiny creating keycaps live on her Twitch channel at twitch.tv/tiny.
See More: Tinymakesthings Official Site
TL;DR - Best Artisan Keycap Creators